Clinical Trials
SPINAL CORD INJURY
A safety trial of a human spinal cord-derived neural stem cell line in people with paralysis due to a spinal cord injury.
TYPE 1 DIABETES
A Phase I/II clinical trial of a combination product to treat people with type 1 diabetes and hypoglycemia unawareness.
LEUKEMIA
A clinical trial to evaluate the effectiveness of the ROR1-targeting monoclonal antibody, cirmtuzumab, when given in combination with a BTK inhibitor, ibrutinib, in people with chronic lymphocytic leukemia, small lymphocytic leukemia or mantle cell lymphoma.
CHRONIC HEART FAILURE
A Phase III clinical trial of bone marrow-derived mesenchymal precursor cell transplantation in people with chronic heart failure due to LV systolic dysfunction.
Shared Research Cores
Molecular Imaging Center
Advances state-of-the-art in vivo preclinical imaging and spectroscopy techniques to better understand tissue and organ function, and to make these tools available to the greater biomedical research community
STEM CELL GENOMICS CORE
A self-service and full-service genomics facility offering state of the art equipment and cutting edge technology
HUMAN EMBRYONIC STEM CELL CORE FACILITY
Provides tissue culture space and access to high end cell characterization equipment including cell sorter, MEA, and microscopy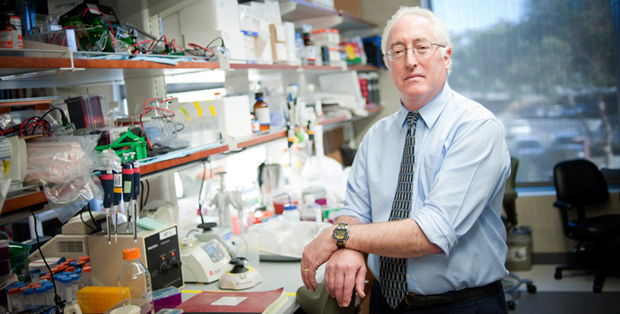 Faculty at the Sanford Consortium
Our faculty is accelerating innovative stem cell research into patient diagnostics and therapy.
The Sanford Stem Cell Clinical Center accelerates the development of drugs and cell therapies inspired by and derived from current human stem cell research. These advancements establish, promote, and disseminate clinical trials and patient therapies that will help more quickly transform promise into reality.